Many thanks
to all our candidates for their references and kind words. We appreciate your favor and wish you to be satisfied in your new job, experience a sense of meaning in your work and find colleagues and superiors who will appreciate your skills and potential.

Promercatory team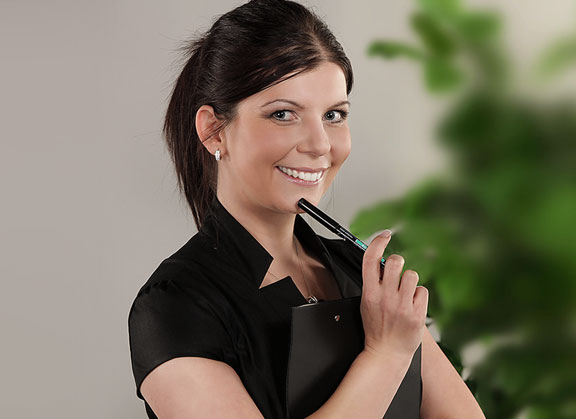 Write a reference
If you would like to join your colleagues and send us REFERENCES
Contact us
References from our candidates'
---
Petra P. Medical representative
I got a recommendation from my former ASM to the Promercatory Agency. I was surprised by the fast form of communication and reliability from the very beginning. We had an initial interview within a few days and I really appreciated the professional approach and flexibility. I've never received so many job offers from other agencies in my entire life. Almost all the offers were very attractive to me, which is a sign of a good processing of my person's profile. I always got feedback from the interview and we finally worked out a successful ending for all parties. I know several people in my area who have found work with Promercatory and all of them are satisfied, so I can only recommend this agency.
J. M. Product Manager
Please allow me to at least take this opportunity to thank you and the entire PROMERCATORY company in general for your very professional and at the same time friendly approach to people who turn to you for assistance in finding a job. For half a year now, I have been working in an innovative pharmaceutical company, to which you recommended me, and where I feel that my work makes sense again after some time and moves not only me, but also the company a little further, into new therapeutic areas where it has not been active before.

I wish You personally, as well as the entire PROMERCATORY company, all the best, to have a lot of satisfied customers both on the side of job applicants and on the side of those who offer work, because you do your job excellently.
Miloslava B. Medical representative
Personal agency Promercatory has a professional approach, works with quality, flexibility and seriousness. They exceeded my expectations. Respect the rule "our customer, our master".
They did their best to mediate the selection procedure, where I succeeded. I also appreciate the interest and service at a time when I am already employed. I have already recommended this agency to couple of my colleagues and friends.
Š. A. Area Sales Manager
I would like to thank the Promercatory agency for the highly professional and extremely humane approach to finding a new job.
The agency works "tailored" to the client, which will subsequently be reflected in the starting of a job that truly corresponds to his abilities and possibilities. Now in the position of Area Sales Manager, I continue in cooperation with this agency in recruiting employees, and they also appreciate Promercatory's approach and work.

I wish Promercatory long term success and I will always look forward to working with them.
Pavla K. Medical representative
I turned to the personnel agency Promercatory in January for help in choosing a career. My requirements were specific and it was not easy to meet them. Nevertheless, the girls from the agency kept in touch with me, gave me hope, and above all, I had the feeling that they really care about the me.

In April, I started a job that they were convinced was tailor-made for me. I've got through selection process and was selected.
I'm glad I waited for this position. The approach of the girls from the agency was very accommodating, they respected special requests and gave me support that helped me overcome the waiting.
I. Š. Medical representative
Once again, I would like to thank you and Promercatory for your cooperation in finding a job, for your professional approach, helpfulness and willingness.
Martina O. Medical representative
I would like to say only the best about Promercatory, they have always contacted me about any new position, provided me with all possible information that could help me, including the next steps, tried to communicate with me as much as possible and find a position that is tailored to me.
Until now, I have never met such kind, pleasant, correct and distinctive behavior and manners. Everyone here is always nice and smiling and ready to help you, I would like to take this opportunity to thank you and wish you many more successes.
Z. P. Sales Manager
I emphasize a professional approach to customers
an overview in the pharmaceutical environment
searching for employees according to the employer's requirements
very good selection of applicants
well-prepared applicant input information
willing and trained staff
pleasant and friendly atmosphere
a wide range of services provided
N. K. Medical representative
This personnel agency comply me because they really offers to the job seekers opportunities according to their requirements and profile.
They communicates with the client not only during the time of job search, but also after starting a new job and they are interested in the client's satisfaction with the choice. I approached myself several recruitment agencies when looking for a job, but I was most satisfied with this one - Promercatory, thanks to theirs friendly approach to the client.
Martina S. Medical representative
To find a job, I registered with several job portals. Each portal has a different system for entering data, but none of them display the information according to my needs. Because I prefer to deal with a specific person than with a computer, I myself approached several recruitment agencies and others approached me. However, with many of them, I found many professional issues, errors and ethical shortcomings in the sense of posting fake offers to abuse applicants for just increase their candidates' database. Although I had a clear idea of ​​what a correct job offer should look like, which would bring me an adequate income in addition to interesting tasks and joy from work, I faced mostly a list of requirements for employees and a list of so-called benefits, from which I she could not form any idea about future work instead of clear job description. This is how I invested time and money in meetings in Prague agencies, gradually completed about 10 interviews with various "HR professionals" in air-conditioned offices not for people, but for HR and "human resources", provided a professional resume with personal data, which was sent to unknown places, on to which I did not receive any response, even a negative one. On the recommendation of a former colleague, I contacted Promercatory after these experiences. In this case, I was met with a professional approach as I expected. After the initial introduction to my job requirements, when I wanted to use the previous experience gained as a pharmaceutical representative, in addition to follow up on the past form of cooperation and continue the activities of the self-employed with the use of my own equipment, I managed to find a job for me corresponding to my qualifications, experience and also fully respecting my idea of ​​the nature of cooperation. I was not offered positions to which another agency had exclusivity, nor repeatedly advertised positions on job servers. Superior recruiter is aware that a non-specific offer wastes not only the client's time, but also his own. I believe that happy customers are the best advertisement and I can highly recommend Promercatory for myself.
Radka Ř Medical representative
I would like to thank you for your approach. I was very satisfied, you were very helpful not only via Skype. Your information was accurate and the advices good. Thanks to you, I found a job immediately after a long search of six months.
Simona V. Manager Assistant
I visited personal agency Promecatory a few months ago while looking for a job. I dare to say that during my painstaking search for good job, I have not found a better agency. Thanks to the ladies from Promercatory, I have been working as a Manager Assistant for 4 months, where I am doing great and can develop my skills.

I would like to thank you for your professional approach, optimism and support.

I hope you will have very satisfied clients.